It has been a year and seven months since I bought Apple's iMac 21.5 inch Retina 4K (2017) in November of 2018.
*This article includes promotion links.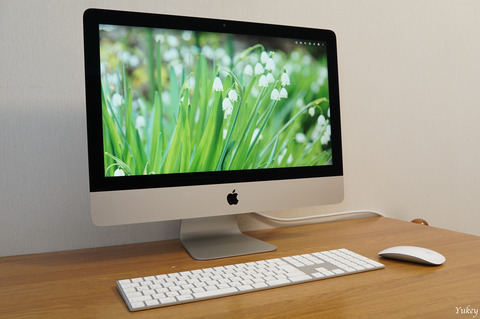 I've loved it since day one, so I would like to write about my favorite features of this computer.
In this post, I will share the reasons that I love the iMac and good things that I didn't notice when I bought it!
▼Here is the post about my first impressions.
Things that I love about this computer
・The iMac is surprisingly quiet.
I am the kind of person who does not like the sound of a fan running on electronic devices and appliances, so
I love it when the iMac is working with little noise
. The quietness also helps me enjoy music on its speaker.
To my surprise, summer heat does not really affect the iMac, even though it has only one tiny fan in the back.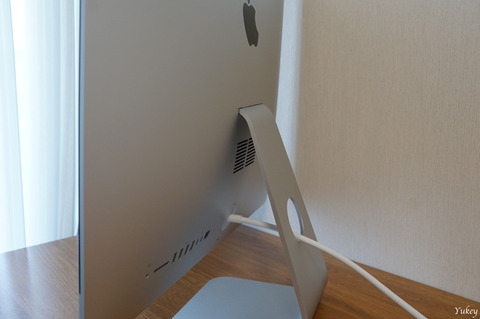 The entire back surface of the iMac works as a heat exchanger. I can feel that it cools down the machine efficiently because it works just as fast even when the aluminum body gets mildly warm. In the summer, I had to use a fan to cool down my old computers, but I no longer have to do that for my Mac.
・I couldn't love the Magic Keyboard more
Never had I expected that I would love the keyboard so much
. First, it features specific keys to switch the language you type in to the other, so it is really handy once you get used to it.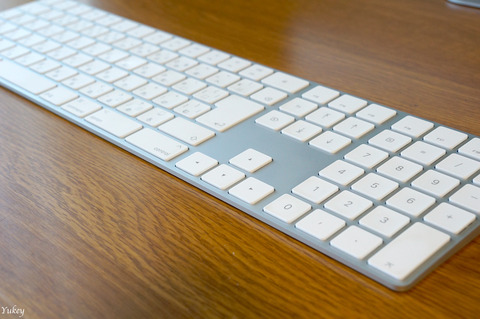 Also, I love that all the keys are solid and stable. It requires little movement of my fingers, and that saves me a lot of energy and time. The touch of the keyboard is addictive. I don't want to use any other keyboards.
・The Magic Mouse also works extremely well
The mouse also went beyond my expectations prior to purchasing.
I like it when I can scroll not only vertically but horizontally just by stroking the surface of the mouse
.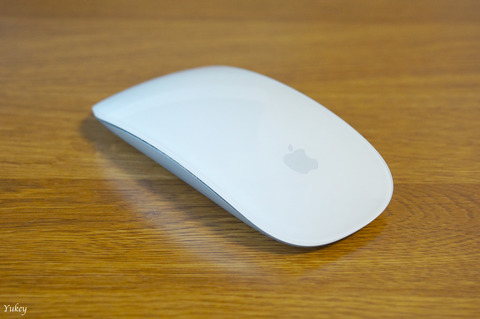 On a windows computer, you can scroll horizontally by rolling the wheel of the mouse while holding the Shift button as well, but Magic Mouse works better.
・Beautiful and right-sized display
The bright, high-resolution display provides great visibility, and it's quite easy on your eyes
.
I have felt eye-strain far less often
with this computer than with my laptop, AH53M with a 15.6 inch display. Given that your posture is different when you use a laptop, I'm aware that it's not only the display to blame.
I was torn between the 27 inch or 21.5 before I bought the latter, which later turned out to be the right one for me. I open two windows on the screen when working with the Skype app on the left side and Chrome on the other, but
the 21.5 inch screen is big enough for that use
.
・It's easy to carry around the house
A power cable is the only thing that's coming out from the back, so it's easy to carry it around. I usually have it on a
kotatsu
or short legged table and place it on a full-sized table when I have lessons, so I appreciate its portability.
Also, in the summer, I have to move to the living room with my iMac because we have only one air conditioner in our house, so I like its simple, sophisticated design. Since it is a desktop computer, I know it's not good to carry it around...
・Super fast SD card reader
When I use a fast SD card with Class10, it feels like reading speed is as fast as a conventional hard drive. In addition,
I haven't had a reading error so far
.
・Voice typing comes in handy
I really like Apple's voice typing feature because
you can do all the typing such as punctuation, space and question mark just by speaking
.
On top of that, Mac inputs correct
kanji
better than I expected, so I like it. In English, it can differentiate "cars" from "cards", so it can be good English practice as well♪
I allocated F19, which I don't otherwise use, as a shortcut to voice typing.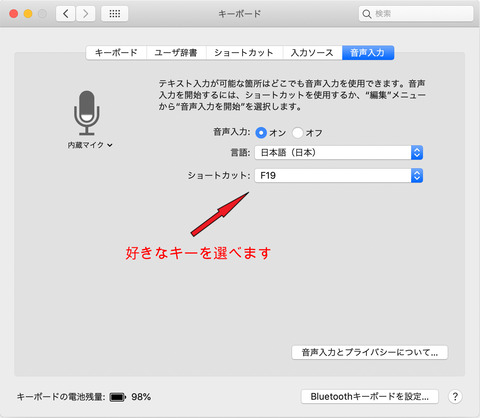 How to set up the shortcut key: Click the "Apple menu" on the top left of the screen > "System Preferences" > "Keyboard" > "Dictation" (tab).
It will enables you to type out quickly just by pressing F19, so I recommend that you set a shortcut.
・Video editing app, iMovie, is surprisingly easy to use
The iMac makes editing videos, which I had long wanted to try, really easy and fun. With the built-in video editing application, iMovie, you can do the basics such as making voiceover, adding subtitles and adjusting colors.
For beginners like me, I think this app has all the tools you need
.
▲This is a self-introduction video I made with iMovie. Please take a look!
☆The iMac works quickly with high processing speed, so it won't have you wait when you browse through web pages and save chunky flies. In addition, with the beautiful display, high-quality keyboard and very responsive mouse,
I don't get tired easily even after I use the computer for long hours
.
I'm crazy about this user-friendliness!
Downsides for me
・Colors of the webcam are pretty bad
The camera's contrast is a bit too much, so shades tend to get too dark
. Not only that, the colors are a little too reddish and thus unnatural, in my opinion. It's not at all like Apple, who are known to take image quality seriously. However, the image itself is smooth because the resolution is high.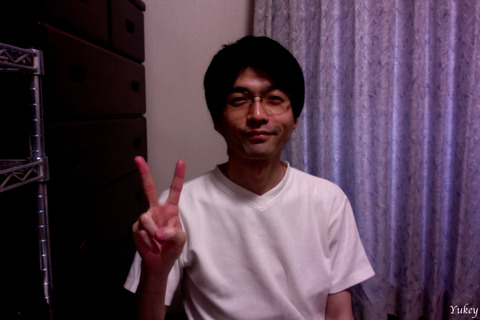 ▲I took this photo on the webcam. As you can see, the image is dark. Mac doesn't come with an app or function that adjusts exposure, saturation or anything. For that reason, I used to light my face with a table lamp every time I had lessons.
Solution:
I bought an app called Webcam Settings, which is available on the official App Store, and installed it.
With this 980 yen (tax included) app,
you can adjust exposure, saturation, chroma, shutter speed and aperture value
.
You can use it by just clicking the icon in Launchpad. The app memorizes your settings, so you won't have to change them every time you use it. It works great especially for someone like me who uses Skype under almost exact the same lighting.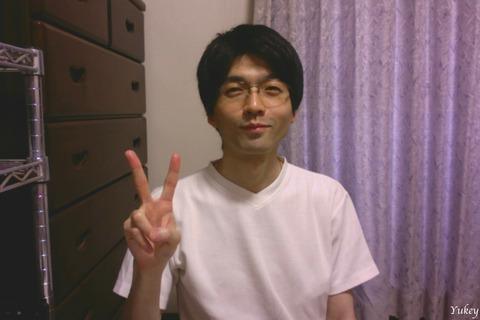 ▲I took this picture under the exact same lighting, but
the image is quite brighter and my skin tone is more neutral
. I no longer have to set a table light right next to the computer during my lessons.
・Opening GIMP2.10 takes time
It is exactly the same as when I started using the iMac. It takes a few minutes until GIMP is ready to use. I wonder if Apple doesn't want me to use apps that are not on the official App Store... Fortunately, you can open Skype within half a minute.
・Folders get unselected every time I close a folder
It's a trivial thing but it is such trouble because I don't always remember what folder I open. I keep literally thousands of photos in many folders, so
it's really bothering when I'm going through one folder after another for the photo that I look for.
・The iMac puts
back
the defalt wallpaper from time to time
A few times a month, the iMac sets the wallpaper back to the default one without my permission. As an amateur photographer, I like having my favorite pictures as the wallpaper, so it bothers me a bit.
I tried to figure something out, but nothing has really worked yet.
Do I not need Microsoft Office?
In my previous post, I wrote that it could be a problem if I didn't get Microsoft Office, but I haven't bought it yet.
I use Microsoft Word and Excel to keep my lesson materials offline.
Since the data on Word can be used on Pages and Excel files can also be opened on Numbers, I don't really have much trouble without them
.
However,
I use my laptop on Windows 10 to open or print out resumes or charts created on Word because such documents get distorted on Pages
.
I have been okay without Microsoft Word because I use Google Documents and Evernote to share documents between my computers, smartphone, and tablet.
OS update
Apple had released a major operating system update, and my iMac was upgraded to Catalina from Mojave in October of 2019.
However, eight hours into the updating, my Mac became unresponsive to any input, so I had to hold down the Power button to shut it down completely. The next day, I rebooted my computer and the update was successfully done, though I didn't do anything different from the first time.
It was the first major update for the Mac OS that I have had, so I got nervous when I shut down my Mac in the middle of it. I was relieved when it was all done.
Conclusion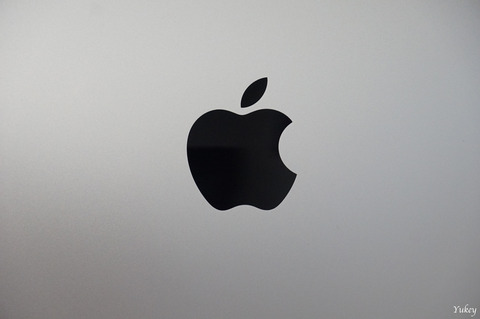 Although I complained a little about the iMac in this post, I love it overall.
With the crisp and bright display, stable and solid keyboard, and highly responsive mouse all help me work more without too much exhaustion. I appreciate it as a chronic illness patient with extremely limited energy.
It is not too difficult to use the iMac even if you are a Windows user. As a matter of fact, I don't have any problem using a Windows laptop and the iMac at the same time.
For this reason, I highly recommend you to try using the iMac if you spend a lot of time at a computer.
Related posts
この記事の日本語版>>
快適で疲れにくい操作性【Apple iMac 21.5 inch Retina 4K 2017】使用1年半レビュー(買ってよかった!)
First Review of my iMac>>
【Apple iMac 21.5 inch Retina 4K】Review: Beautiful Display & Very User-friendly even for Windows Users
Articles on gadgets that I use with the iMac
・Smart phone>>
Sony Xperia XZ2 Review: High-Quality Second Camera and Recommended Accessories
・Compact digital camera>>
Review of a Premium Compact Digital Camera【CANON PowerShot G7X MarkⅡ】: Quick AF and Great Portability
スポンサーリンク